Increase revenues by getting the most out of your existing resources. Sign up for these free webinars that will help you thrive and grow in 2019:
Sales For Techies™
Your sales team is leaving over 70% of business opportunities on the table. Your TECHNICAL, CONSULTING and CUSTOMER FACING staff spot customer problems all the time.
Do you want to risk in excess of $200k hiring a new salesperson? – or alternatively, spend a fraction of this to train your 'Techies' to spot opportunities during their day-to-day work?



Get More Leads That Convert
Build your Sales & Marketing lead generation and conversion capability and see 20% more revenue growth - within 6 months.



Disruptive Selling

™
Research indicates the most successful B2B salespeople are the ones that disrupt their prospects' thinking. Learn how to start buyers on new buying journeys, BEFORE they realise they need to buy - and create opportunities at will!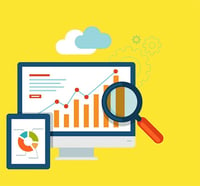 Why Your Website Sucks and What To Do About It
Most B2B websites fail to attract 97% of targeted buyers! Learn why this is the case, and how to fix it!
Register to be kept informed of future dates: